Herbal Teas
Echinacea Tea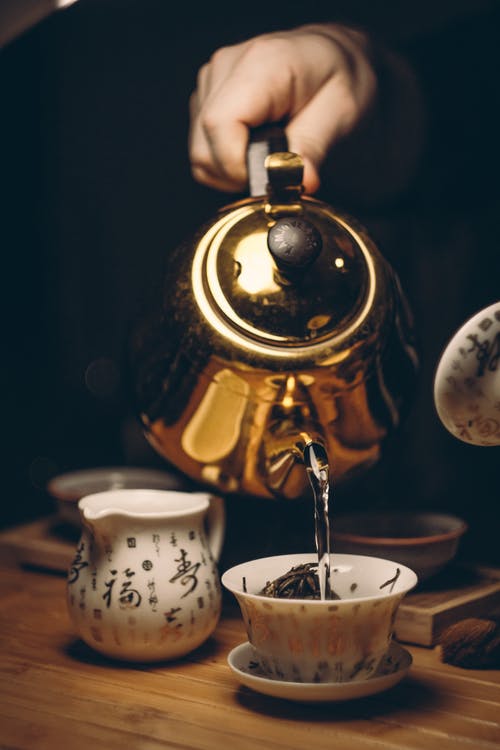 Echinacea tea is an extremely popular remedy that's said to prevent and shorten the common cold.

Evidence has shown that echinacea may help boost the immune system, which could help the body fight off viruses or infections . Many studies have found that echinacea can shorten the duration of the common cold, lessen the severity of its symptoms or even prevent it .

However, results are conflicting, and most studies have not been well designed. This makes it difficult to tell if positive results are due to echinacea or random chance. Therefore, it's not possible to say definitively that taking echinacea will help with the common cold.

At the very least, this warm herbal drink may help soothe your sore throat or clear up your stuffy nose if you do feel a cold coming on.
Peppermint Tea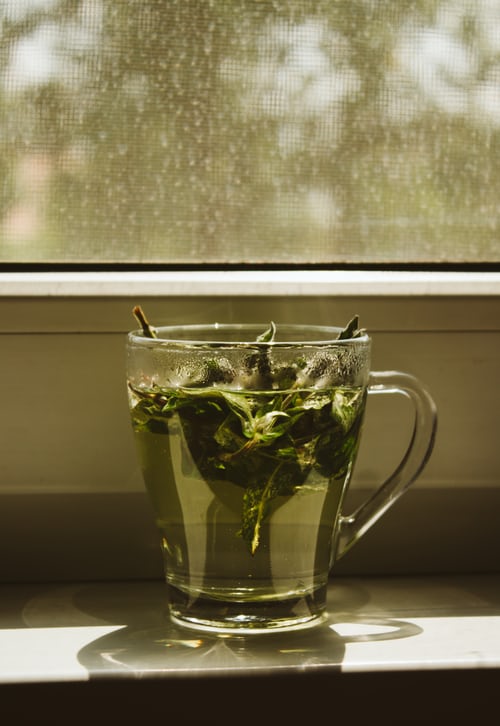 Peppermint tea is one of the most commonly used herbal teas in the world.

While it's most popularly used to support digestive tract health, it also has antioxidant, anticancer, antibacterial and antiviral properties. Most of these effects have not been studied in humans, so it's not possible to know if they might lead to health benefits. However, several studies have confirmed peppermint's beneficial effects on the digestive tract.

Several studies have shown that preparations of peppermint oil, which often included other herbs as well, can help relieve indigestion, nausea and stomach pain. Evidence also shows that peppermint oil is effective at relaxing spasms in the intestines, esophagus and colon.

Lastly, studies have repeatedly found that peppermint oil is effective at relieving symptoms of irritable bowel syndrome. Therefore, when you experience digestive discomfort, whether it be from cramping, nausea or indigestion, peppermint tea is a great natural remedy to try.
Rose Hip Tea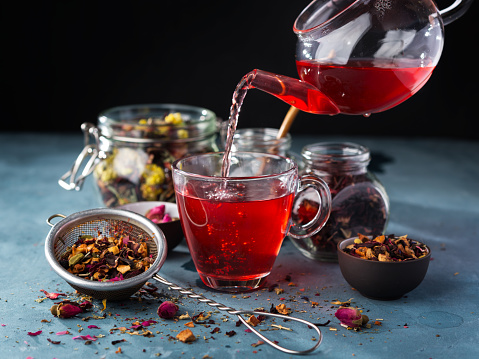 Rose hip tea is made from the fruit of the rose plant. It is high in vitamin C and beneficial plant compounds. These plant compounds, in addition to certain fats found in rose hips, result in anti-inflammatory properties .

Several studies have looked into the ability of rose hip powder to reduce inflammation in people with rheumatoid arthritis and osteoarthritis. Many of these studies found it effective at reducing inflammation and its related symptoms, including pain .

Rose hips may also be beneficial for weight management, as one 12-week study in 32 overweight people found that taking rose hip extract resulted in decreased BMI and belly fat. Rose hip's anti-inflammatory and antioxidant effects may also help fight skin aging.

One preliminary study found that taking rose hip powder for eight weeks reduced the depth of wrinkles around the eyes and improved moisture and skin elasticity of the face. These properties may result in other health benefits as well, though more studies will be needed to confirm these effects and investigate any new ones.
Turmeric Tea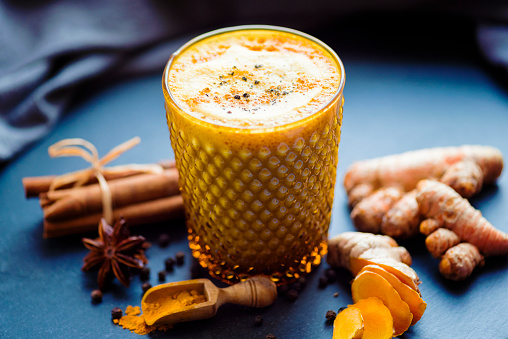 Turmeric is a vibrant orange spice that's well known for its powerful antioxidant and anti-inflammatory properties. Curcumin, the main active component in turmeric, has been studied for its blood-sugar-lowering properties. Studies suggest that curcumin may promote healthy blood sugar levels by improving insulin sensitivity and increasing glucose uptake in tissues.

A 2020 review of human and animal studies found that curcumin intake was associated with significantly reduced blood sugar and blood lipid levels. Plus, the review noted that curcumin intake may help reduce cellular damage, decrease levels of pro-inflammatory compounds, and improve kidney function.

Turmeric tea can be made at home using turmeric powder or purchased from health food stores. It should be noted that piperine, a major component of black pepper, significantly increases curcumin bioavailability, so don't forget to add a sprinkle of black pepper to your turmeric tea for maximum benefits.
Health Benefits of Herbal Tea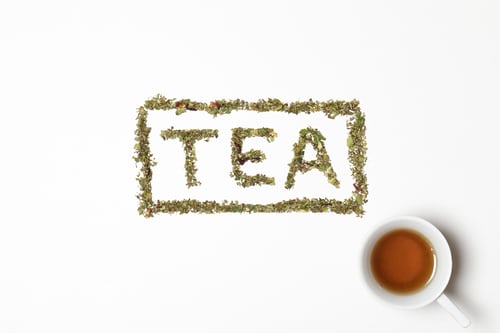 Fights the Cold Herbal teas are great for treating a cold. The elder tree herb is one of the best for fighting a cold as it has properties that clear the nasal passages and stops heavy coughs. It can also reduce the symptoms of asthma.

Improves Digestion One of the great health benefits of herbal tea is that they help with the breakdown of fats and speed up the emptying of the stomach. Doing so, they can reduce symptoms of indigestion, bloating, and vomiting. Some of the best teas for these symptoms are dandelion, chamomile, cinnamon, peppermint, and ginger tea.

Boosts Immune System The antioxidants and vitamins found in herbal teas are great for helping fight disease and infections. They can protect against oxidative stress and lower the risk of chronic disease. Some of the best herbal teas for boosting your immune system are elderberry, echinacea, ginger, and liquorice root tea.

Reduces Inflammation Daily drinking of herbal tea can greatly help those that suffer from arthritis. Herbal tea can reduce pain, swelling, and tiredness in joints. Ginger is actually one of the best herbs to relieve inflammation, due to its main component, gingerol. This makes the tea an ideal treatment for joint and muscle pain.

Anti-ageing Doesn't everyone wish they could look and feel younger? Well, the antioxidants found in herbal teas have shown to aid in slowing down the ageing process. They prevent free radical damage and reduce the ageing of cells in the body. This makes your skin and hair look and feel younger.

Relieve Stress and Anxiety Herbal teas calm and relax the mind, relieving stress and anxiety. Since it calms the mind, drinking herbal tea before going to sleep also helps people who suffer from insomnia.
Making your own blend of Herbal Tea
Ever thought of making your own blend of Herbal tea right from the source? Watch this below video from our friend over at Mountain Herb tea for more information.